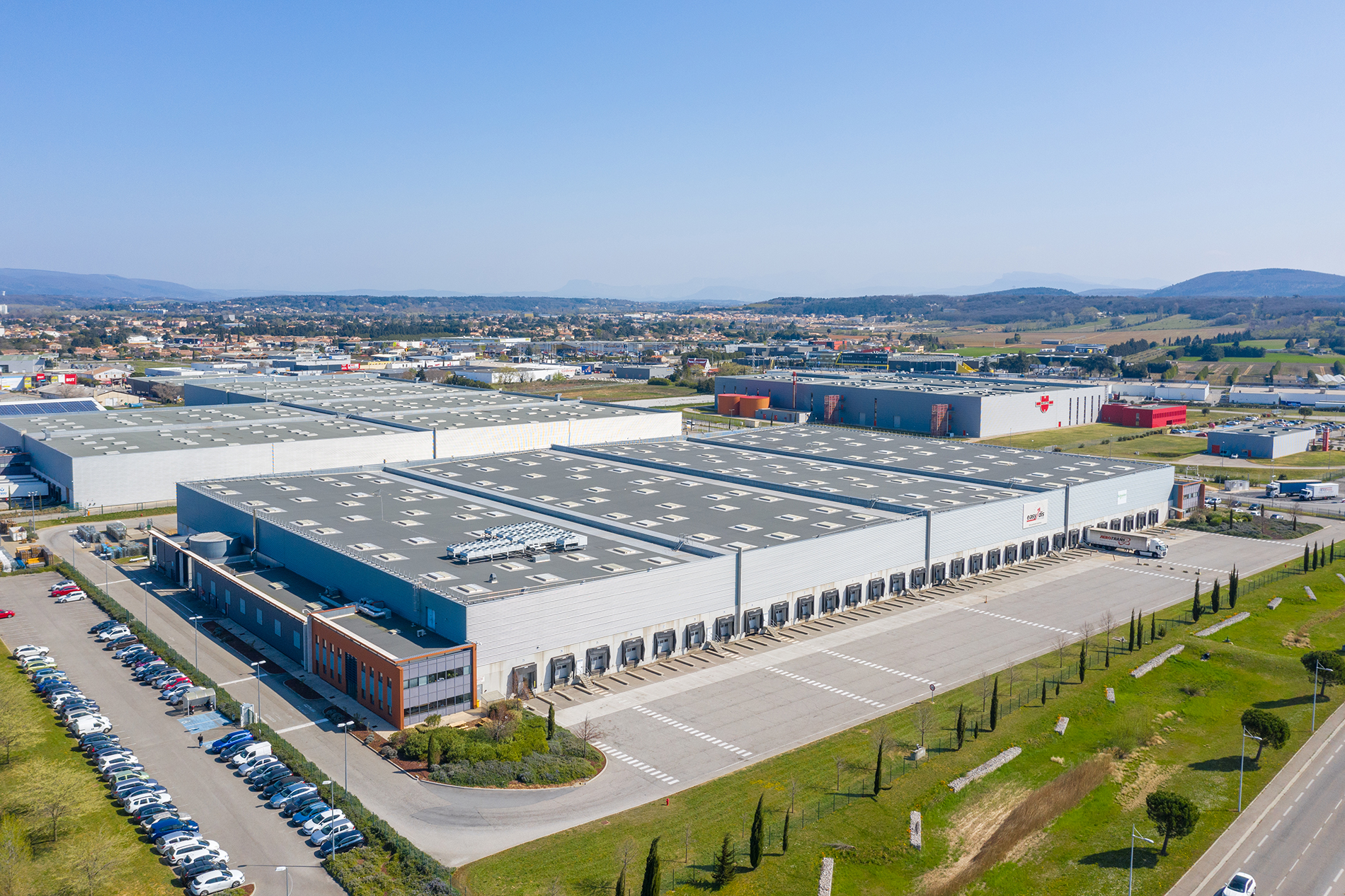 Why Blackstone
Expertise from one of the world's leading alternative asset managers.
About Us
Blackstone is a leading global investment business investing capital on behalf of pension funds, large institutions and individuals. Our mission is to create long-term value for our investors through the careful stewardship of their capital. We invest across the alternative asset classes in private equity, real estate, credit and hedge funds as well as in infrastructure, life sciences, insurance, and growth equity. Our efforts and capital grow hundreds of companies and support local economies.
Our Approach to ESG
We are confident that the more we weave ESG factors into our corporate purpose and performance, the more value we will be able to deliver — for our investors, our portfolio companies and the communities we serve.
Practicing Good Governance
At Blackstone, we have added considerable domain expertise, become a member of leading organizations such as Principles for Responsible Investment (PRI) to advance several priority ESG initiatives across our industry and started reporting on ESG progress to our board quarterly.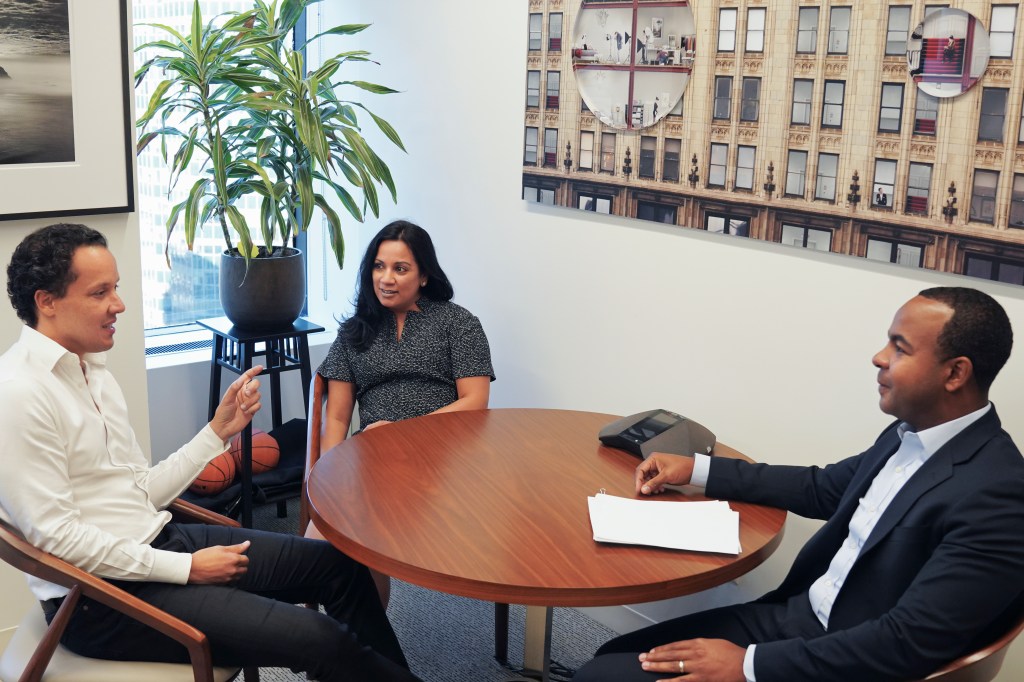 Fostering Diverse Talent
Our Diversity, Equity & Inclusion (DEI) policy centers around our most important asset — our people. Approximately 1/3 of our firm's leadership team is diverse. We achieved 41% female representation globally and 49% racially diverse representation in the US among our incoming 2021 analyst class.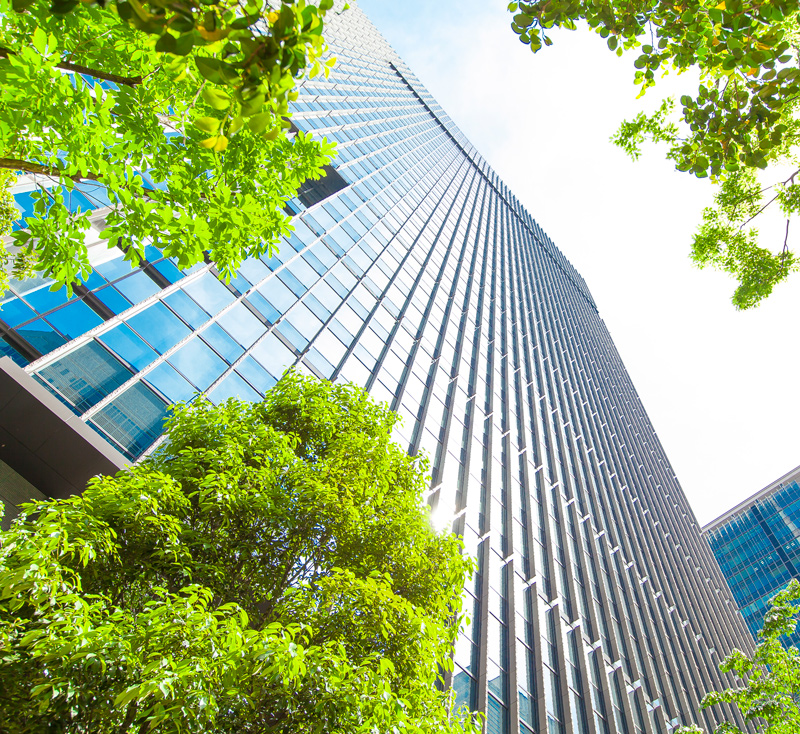 Reducing Our Corporate Carbon Footprint
We created a GHG inventory of our corporate emissions for 2019 and 2020. We proactively renovate our spaces to provide additional employee amenities and comfort while implementing the most up-to-date efficient lighting and HVAC systems. Our replacement of existing lighting with LED lighting in our New York offices has resulted in a roughly 31% reduction in lighting energy usage. Our London office at 40 Berkeley Square purchases 100% of its power from renewable energy suppliers.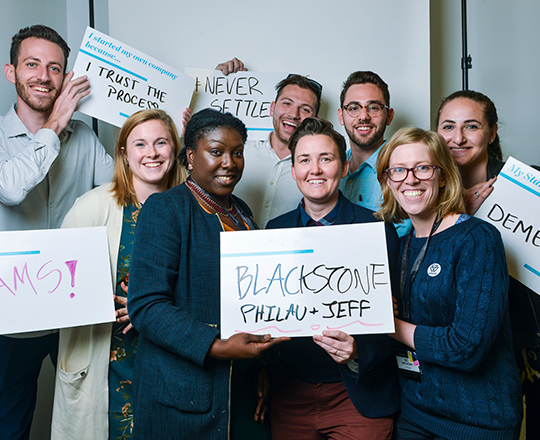 Creating Economic Opportunity
The Blackstone Charitable Foundation is committed to creating economic opportunity for under-resourced communities. The Foundation's programs aim to increase access to entrepreneurship skills. This includes, among other initiatives, its signature Blackstone LaunchPad network, which helps college and university students build successful companies and careers. The Foundation drives community engagement, provides disaster relief and guides employees in board service placement.
Why Blackstone Real Estate
BEPIF is sponsored by the largest owner of commercial real estate globally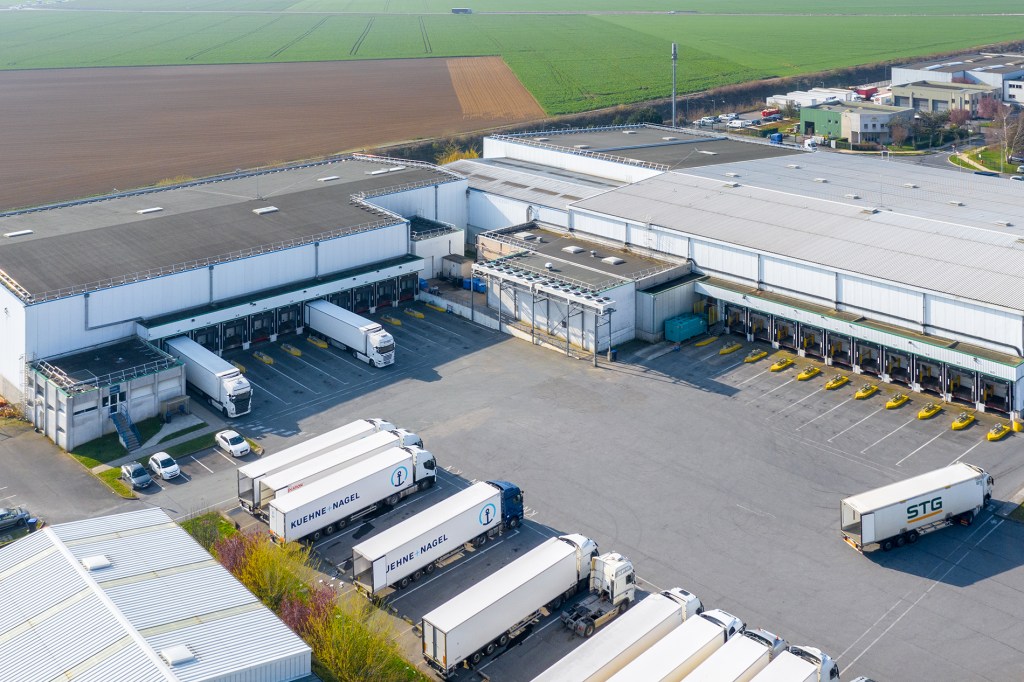 ---
Blackstone Real Estate has over 30 years of proven experience with
$320B
investor capital under management1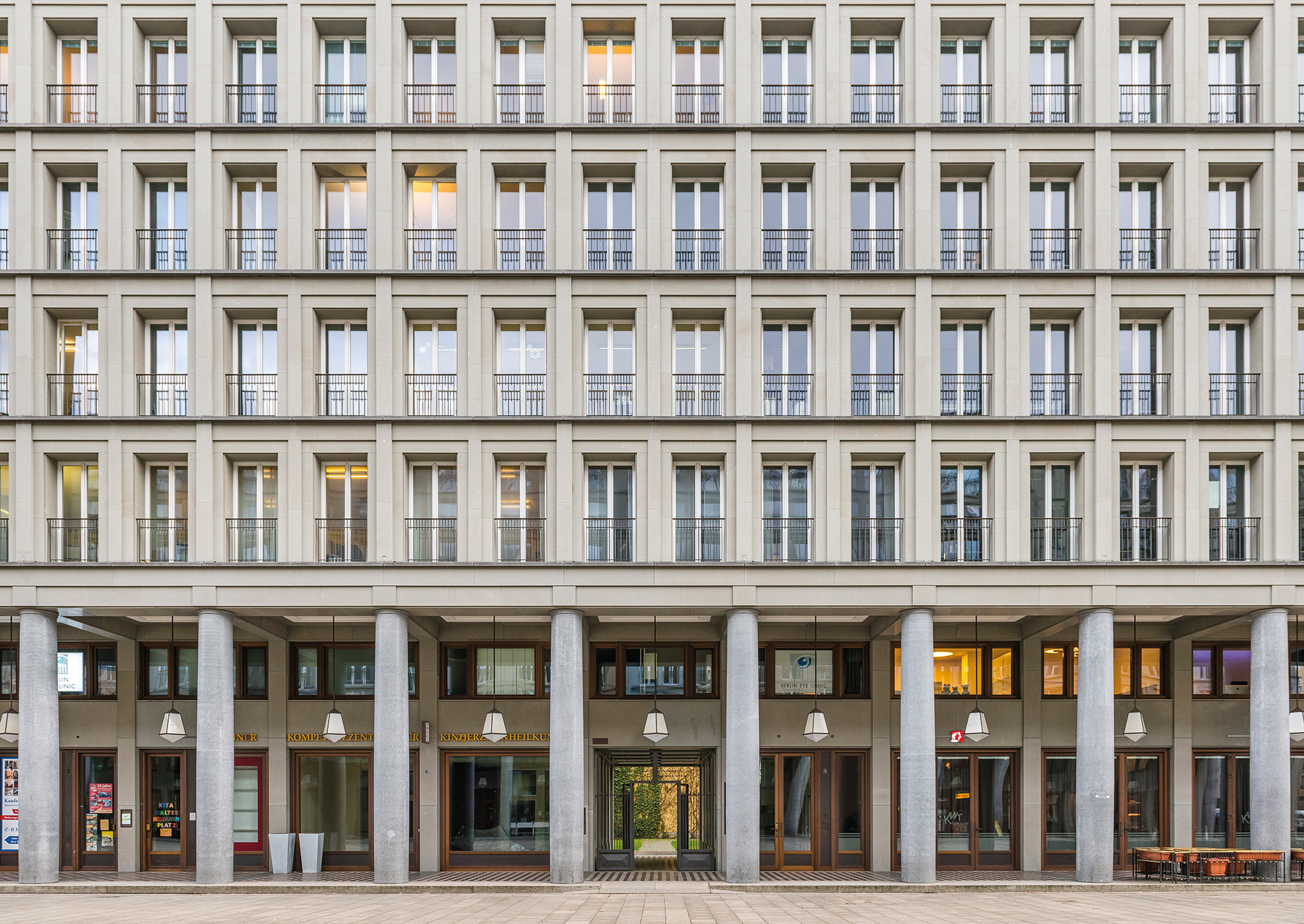 Blackstone Real Estate's Leading €116B European Presence Across the Key Property Types2
---
426M
Logistics Square Feet
---
45M
Office Square Feet
---
101K
Residential Units
---
30K
Hospitality Keys
---
8M
Retail Square Feet
Access, Scale, and Execution Deliver a
Real Investment Edge
---
Note: ESG. While Blackstone believes ESG factors can enhance long term value, BPP Europe does not pursue an ESG-based investment strategy or limit its investments to those that meet specific ESG criteria or standards. Any reference herein to environmental or social considerations is not intended to qualify our duty to maximize risk-adjusted returns. Any decision to invest in BEPIF should take into account all the characteristics or objectives of the Fund as described in the Prospectus. Please see www.blackstone.com/european-overview, where information on sustainability-related aspects provided pursuant to Regulation (EU) 2019/2088 in relation to BEPIF / Blackstone Europe Fund Management S.à r.l. can be found.
Largest owner based on estimated market value per Real Capital Analytics and excludes governmental entities and religious organizations, as of June 30, 2022. "Investor capital" includes co-investments and Blackstone's GP and side-by-side commitments, as applicable. There can be no assurance that any Blackstone fund or investment will achieve its objectives or avoid substantial losses.
All figures reflect Blackstone Real Estate European holdings as of March 31, 2021. Not representative of all Blackstone Real Estate Europe holdings. In addition to wholly owned assets, figures include leased assets, collateral, assets managed through stakes in publicly traded companies and assets owned through joint-ventures (reflected at 100%), as applicable. Excludes other assets and a portion of leisure investments.
Summary of Key Risk Factors
We have classified this product as 3 out of 7, which is a medium low-risk class. This rates the potential losses from future performance at a medium low level, and poor market conditions could impact our capacity to pay you.
There is no specific recommended holding period for the product. The actual risk can vary significantly and you may get back less. You may not be able to sell your product easily or you may have to sell at a price that significantly impacts on how much you get back. The summary risk indicator is a guide to the level of risk of this product compared to other products. It shows how likely it is that the product will lose money because of movements in the markets or because we are not able to pay you. Be aware of currency risk. BEPIF is denominated in Euro (EUR). You may receive payments in a different currency, so the final return you will get depend on the exchange rate between the two currencies. This risk is not considered in the indicator shown above. This investment involves a high degree of risk and should only be made if an investor can afford the loss of its entire investment. There are no guarantees or assurances regarding the achievement of investment objectives or performance. This product does not include any protection from future market performance so you could lose some or all of your investment. If we are not able to pay you what is owed, you could lose some or all of your investment.
In considering any investment performance information contained in the Materials, recipients should bear in mind that past or estimated performance is not necessarily indicative of future results and there can be no assurance that BEPIF will achieve comparable results, implement its investment strategy, achieve its objectives or avoid substantial losses or that any expected returns will be met.
Conflicts of Interest. There may be occasions when a Fund's general partner and/or the investment advisor, and their affiliates will encounter potential conflicts of interest in connection with such Fund's activities including, without limitation, the allocation of investment opportunities, relationships with Blackstone's and its affiliates' investment banking and advisory clients, and the diverse interests of such Fund's limited partner group. There can be no assurance that the Sponsor will identify, mitigate, or resolve all conflicts of interest in a manner that is favorable to the Partnership.
Epidemics / Pandemics. Certain countries have been susceptible to epidemics which may be designated as pandemics by world health authorities, most recently COVID-19. The outbreak of such epidemics, together with any resulting restrictions on travel or quarantines imposed, has had and will continue to have a negative impact on the economy and business activity globally (including in the countries in which the Fund invests), and thereby is expected to adversely affect the performance of the Fund's investments. Furthermore, the rapid development of epidemics could preclude prediction as to their ultimate adverse impact on economic and market conditions, and, as a result, presents material uncertainty and risk with respect to the Fund and the performance of its investments.
Diversification; Potential Lack Thereof. Diversification is not a guarantee of either a return or protection against loss in declining markets. The number of investments which a Fund makes may be limited, which would cause the Fund's investments to be more susceptible to fluctuations in value resulting from adverse economic or business conditions with respect thereto. There is assurance that any of the Fund's investments will perform well or even return capital; if certain investments perform unfavorably, for the Fund to achieve above-average returns, one or a few of its investments must perform very well. There is no assurance that this will be the case. In addition, certain geographic regions and/or industries in which the Fund is heavily invested may be more adversely affected from economic pressures when compared to other geographic regions and/or industries.
Forward Looking Statements. Certain information contained in the Materials constitutes "forward looking statements," which can be identified by the use of forward looking terminology or the negatives thereof. These may include financial estimates and their underlying assumptions, statements about plans, objectives and expectations with respect to future operations, and statements regarding future performance. Such forward‐looking statements are inherently uncertain and there are or may be important factors that could cause actual outcomes or results to differ materially from those indicated in such statements. Blackstone believes these factors include but are not limited to those described under the section entitled "Risk Factors" in its Annual Report on Form 10‐K for the fiscal year ended December 31, 2020 and any such updated factors included in its periodic filings with the Securities and Exchange Commission, which are accessible on the SEC's website at www.sec.gov. These factors should not be construed as exhaustive and should be read in conjunction with the other cautionary statements that are included in the Materials and in the filings Blackstone undertakes no obligation to publicly update or review any forward‐looking statement, whether as a result of new information, future developments or otherwise.
Highly Competitive Market for Investment Opportunities. The activity of identifying, completing and realizing attractive investments is highly competitive, and involves a high degree of uncertainty. There can be no assurance that a Fund will be able to locate, consummate and exit investments that satisfy its objectives or realize upon their values or that a Fund will be able to fully invest its committed capital. There is no guarantee that investment opportunities will be allocated to a Fund and or that the activities of Blackstone's other funds will not adversely affect the interests of such Fund.
Illiquidity and Variable Valuation. There is no organized secondary market for investors' interests in any Fund nor is there an organized market for which to sell a Fund's underlying illiquid investments, and none is expected to develop. Withdrawal and transfer of interests in a Fund are subject to various restrictions, and similar restrictions will apply in respect of the Fund's underlying investments. Further, the valuation of a Fund's investments will be difficult, may be based on imperfect information and is subject to inherent uncertainties, and the resulting values may differ from values that would have been determined had a ready market existed for such investments, from values placed on such investments by other investors and from prices at which such investments may ultimately be sold.
Leverage Borrowings Under a Subscription Facility. A Fund may use leverage, and a Fund may utilize borrowings from Blackstone Inc or under its subscription based credit facility in advance of or in lieu of receiving investors' capital contributions. The use of leverage or borrowings magnifies investment, market and certain other risks and may be significant. A Fund's performance will be affected by the availability and terms of any leverage as such leverage will enhance returns from investments to the extent such returns exceed the costs of borrowings by such Fund. The leveraged capital structure of such assets will increase their exposure to certain factors such as rising interest rates, downturns in the economy, or deterioration in the financial condition of such assets or industry. In the event an investment cannot generate adequate cash flow to meet its debt service, a Fund may suffer a partial or total loss of capital invested in the investment, which may adversely affect the returns of such Fund. In the case of borrowings used in advance of or in lieu of receiving investors' capital contributions, such use will result in higher or lower reported returns than if investors' capital had been contributed at the inception of an investment because calculations of returns to investors are based on the payment date of investors' capital contributions. In addition, because a Fund will pay all expenses, including interest, associated with the use of leverage or borrowings, investors will indirectly bear such costs.
Material, Non-Public Information. In connection with other activities of Blackstone, certain Blackstone personnel may acquire confidential or material non-public information or be restricted from initiating transactions in certain securities, including on a Fund's behalf. As such, a Fund may not be able to initiate a transaction or sell an investment. In addition, policies and procedures maintained by Blackstone to deter the inappropriate sharing of material non-public information may limit the ability of Blackstone personnel to share information with personnel in Blackstone's other business groups, which may ultimately reduce the positive synergies expected to be realized by a Fund as part of the broader Blackstone investment platform.
No Assurance of Investment Return. Prospective investors should be aware that an investment in a Fund is speculative and involves a high degree of risk. There can be no assurance that a Fund will achieve comparable results, implement its investment strategy, achieve its objectives or avoid substantial losses or that any expected returns will be met (or that the returns will be commensurate with the risks of investing in the type of transactions described herein). The portfolio companies in which a Fund may invest (directly or indirectly) are speculative investments and will be subject to significant business and financial risks. A Fund's performance may be volatile. An investment should only be considered by sophisticated investors who can afford to lose all or a substantial amount of their investment. A Fund's fees and expenses may offset or exceed its profits.
Real Estate Investments. A Fund's investments do and will consist primarily of real estate investments and real estate related investments. All real estate investments are subject to some degree of risk. For example, real estate investments are relatively illiquid and, therefore, will tend to limit Blackstone's ability to vary a Fund's portfolio promptly in response to changes in economic or other conditions. No assurances can be given that the fair market value of any real estate investments held by a Fund will not decrease in the future or that such Fund will recognize full value for any investment that such Fund is required to sell for liquidity reasons. Additionally, deterioration of real estate fundamentals generally may negatively impact the performance of a Fund.
Reliance on Key Management Personnel. The success of a Fund will depend, in large part, upon the skill and expertise of certain Blackstone professionals. In the event of the death, disability or departure of any key Blackstone professionals, the business and the performance of a Fund may be adversely affected. Some Blackstone professionals may have other responsibilities, including senior management responsibilities, throughout Blackstone and, therefore, conflicts are expected to arise in the allocation of such personnel's time (including as a result of such personnel deriving financial benefit from these other activities, including fees and performance-based compensation).
Russian Invasion of Ukraine. On February 24, 2022 Russian troops began a full scale invasion of Ukraine and, as of the date of this Material, the countries remain in active armed conflict Around the same time, the United States, the United Kingdom, the European Union, and several other nations announced a broad array of new or expanded sanctions, export controls, and other measures against Russia, Russia backed separatist regions in Ukraine, and certain banks, companies, government officials, and other individuals in Russia and Belarus The ongoing conflict and the rapidly evolving measures in response could be expected to have a negative impact on the economy and business activity globally (including in the countries in which the Fund invests), and therefore could adversely affect the performance of the Fund's investments The severity and duration of the conflict and its impact on global economic and market conditions are impossible to predict, and as a result, could present material uncertainty and risk with respect to the Fund and the performance of its investments and operations, and the ability of the Fund to achieve its investment objectives Similar risks will exist to the extent that any portfolio entities, service providers, vendors or certain other parties have material operations or assets in Russia, Ukraine, Belarus, or the immediate surrounding areas.